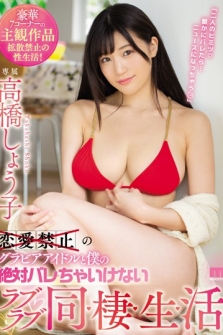 MIDE-678
Online view
Gravure Idol Of Love-free And My Absolute Barre Not Love Love Living Together Shoko Takahashi
MIDE-678
Well, that's a lot of POV and a lot of intended puns.
Takasho, who is a gravure model is not allowed to go dating, so of course, she goes dating anyways. Because doing something forbidden is more exciting.
With 4 hours the video is truly long and so I had to skip most of it. So I don't know, it doesn't seem like her best video, but the opening was hilarious tho.
MIDE-678 Porn Watch Online Free JAV Streaming Porn in WEB-480PX quality, with super hot Takahashi Shouko model! Download MIDE-678 in 720px from MOODYZ free and without ads!
Year:

2019г.

Time:

150 min(s)

Actress:

Takahashi Shouko

Genre:

Solowork, Big Tits, 4HR+, Big tits, Entertainer, Love, Subjectivity, Titty fuck

Release:

2019

Studio:

MOODYZ